This post is also available in:
Flooding has become a common problem for many areas in Thailand, some of them being flooded occasional heavy storms, whereas others and their houses are being flooded year after year. Houses which are used to flooding are not as worrisome as those which experience a flood for the first time, because the majority of often flooded house owners have taken action for controlling the impact of a flooding when it to occurs and can deal with the water, whereas unexperienced house owners are overwhelmed and do not know what to do. Moreover, when the water recedes, they may unintentionally do dangerous actions.
See the 10 points to pay special attention to when doing house inspection, so that you can perform a house inspection after a flooding in a safe way.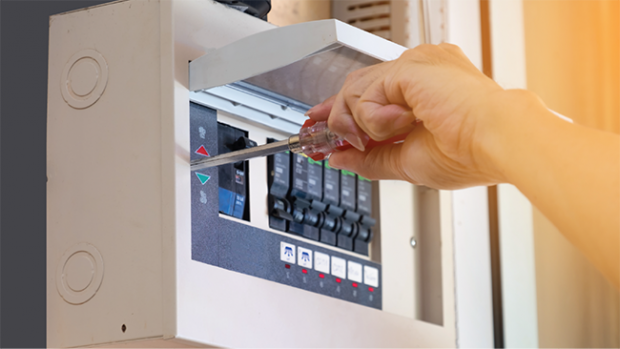 1. Be patient. Do not rush to switch on electricity
It is common knowledge that water is a conductive medium which can be life-threatening. When exploring the house after a flood, the investigator is absolutely obliged to wear safe clothes, as these can prevent electric shock. Electrical systems should not be used before a qualified electrician has inspected and made the necessary repairs. The best thing is to cut the electrical system.
2. Do not expose genuine wood furniture to sunlight
Real wood furniture, wooden doors or any utensils manufactured from real wood, when immersed in water for a period of time, will swell. Many house owners will expose such wooden items to the sun to expel moisture. As a result, the wood will be bent and twisted. The correct method is to put the wooden furniture and utensils into a shady place with a roof, outside the house, to ventilate in the air. Once the wood has dried, it can be repaired, painted or lacquered.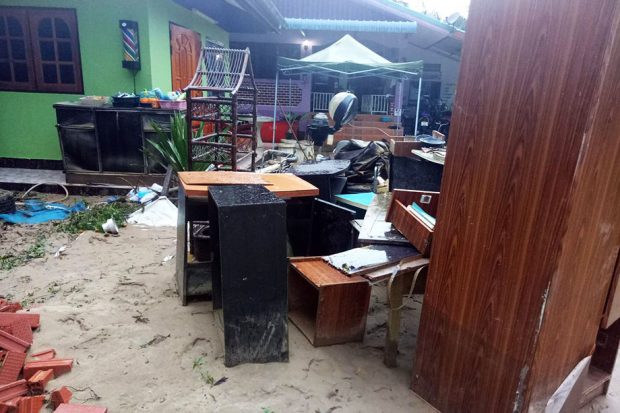 3. Wait 1-2 months before repainting
After the water has subsided water stains can be seen on the walls of the house. Many home owners cannot bear to see these blemishes, rushing to put on a new coat of paint. As the walls are still saturated with water, the new paint will peel off again after a few months. Usually the paint used in homes is acrylic which does not agree with moisture at all. What can be done is to clean the wall and wait. If discoloration occurs, smooth over it with sanding. When the rainy season has stopped and the climate has returned to longer lasting sunny periods (1-2 months without rain fall), you can apply foundation and choose new paint, as needed. Dry-painted walls will last much longer than walls painted while moist.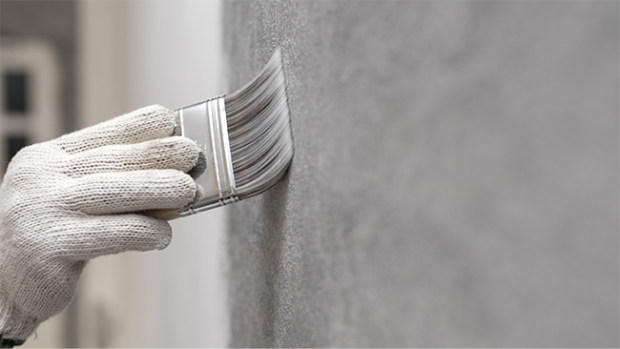 4. A durable water pump may break down as well
A water pump is an appliance that is resistant to weather conditions. However, in situations when floods last for many days, water pumps that are submerged in water may also cause a problem. Make sure to check the water pump and pressure tank equipment, because during flooding, foreign objects may be sucked into the water pump, causing the pressure tank to malfunction. This is how to check the basic functions easily: listen to the sound while the machine is working and see whether the water pressure in the pipe is steady. If you suspect something wrong, find a basic tool to open the pump to check the internal conditions. The main parts are the water pump motor, dismantle it into pieces, wash with water, remove stains in the coil and then dry the parts with a dryer. Check that the gold coil buoy is clean, shows no deterioration, no shock, no leakage, the bearings are not rusty, etc. If after the initial check the pump is still not working, send it to a professional technician for checking and repairing as soon as possible, before the internal parts get rusty.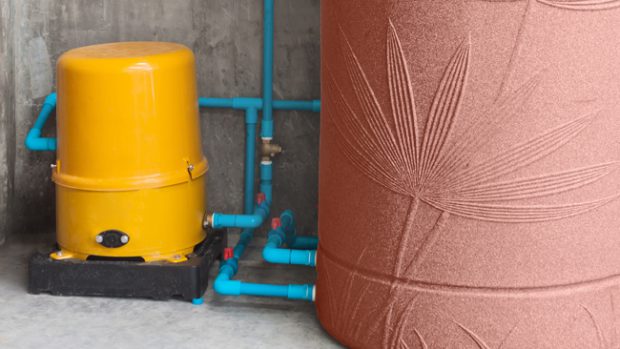 5. A foreign object may hide in the water tank
A water pump will always have a tank. Currently, there are 2 types of water tanks available: tanks which stand on the ground and immersed tanks. On the ground tan ks can be checked easily by climbing up a ladder and opening the lid. Even house owners that have never encountered flooding should check the water tank frequently, because after lengthy use, any tank might have foreign objects hidden inside, leading to unclean water. Foreign objects in the immersed water tank will be harder to detect and may be more affected by floods, because of the tank's submersion underground. If the water tank was not professionally installed, impurities contained in the flood water may get access into the tank. In such a case a skilled technician may have to be invited and asked for advice.
6. Beware of poisonous animals, concealed in dark corners
During flooding not only people flee the water, but so do various animals. Be aware of snakes and other poisonous animals which might have been hiding in the grass before the flood. During a flood these animals will seek to find a higher place to survive. Their favorite place is your home. By their nature, poisonous animals will not live in open areas, but in blind spots like dark corners. Home owners need to dismantle such spots within the house to make sure that there are no places for animals to hide. If you encounter a poisonous animal, don't be impatient to bash it. Find a tool to help catch it and release to a place outside your house, or if there is a poisonous snake, you can call the local rescuers JawSaw 100 for help.
7. Be aware of a ceiling collapse
Houses that have flood water above the first floor, or homes which experience strong wind gusts which cause roof tiles to slip off, may cause a leakage for water to enter into the ceiling. Usually, ceilings are made with a material made of gypsum mineral, which is quite heavy and able to hold water to a certain saturation point. However, when soaked with water such a ceiling may collapse and cause a serious accident to the homeowner. If a water damage to the ceiling is observed or suspected, make a preliminary examination with the naked eye and check whether the ceiling has a sagged appearance or if there are other signs of large amounts of water. Ceilings have to be replaced before any other damages are repaired.
8. Smoking is absolutely forbidden
During flooding many things tend to float, including gas tanks in the kitchen, which if colliding with another object or with a wall may start to leak. If you can smell gas, check the tank or call your gas distributor to come for inspection. If a gas leakage is present, lighting a cigarette may cause a disaster with a worse outcome than the damage caused by the flood.
9. Take precautions and prepare yourself in advance
If your house is not flooded to a high level you may move your belongings to the second floor where they might not be affected so much. If, however, you anticipate high flood water with a lengthy period until the water recedes, you may have to temporarily evacuate. When returning to the house to check the damage many homeowners may not be able to emotionally accept what they find. The important thing before checking Is to prepare yourself to accept the situation and console yourself with the thought that you are not the only person confronted with this fate. Household and other items can be purchased again. Take care of your mental and physical health and concentrate on renovating the home you want to come back to and make it more livable than before.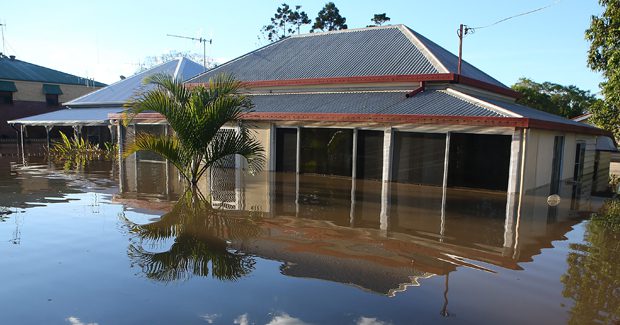 10. Take precautions for better handling of a future flood
If you are at a risk to have future floods, you should choose furniture and household appliances in materials that are suitable for your living area's conditions. Do not choose plywood furniture, MDF, because such wood types are not resistant to water and when exposed to water for a long time, will swell and disintegrate and cannot be repaired or used again. You may choose functional items that can easily be moved, or changed, like DIY shelving made from metal materials which are waterproof and adjustable in height.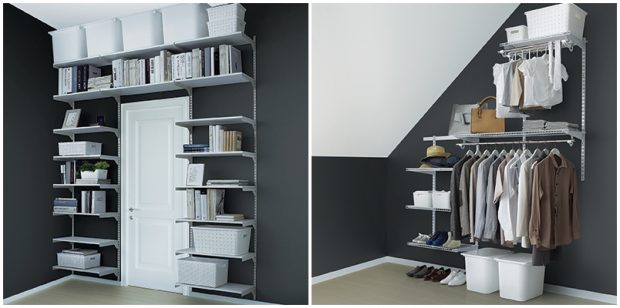 Credit: www.tsksuphan.com